The Rolling Fork Daiquiri
The classic daiquiri, with cocktail proofed Rolling Fork Rum is one of the best-tasting cocktails of all time. Plus, it's simple to make at home, using just few ingredients. We hope this guide helps you fall in love with the daiquiri as much as we have.
The recipe
2 oz Rolling Fork Jamaican Rum

.75 oz lime juice

.75 oz simple syrup

Shake ingredients in tin and fine strain into a chilled coupe. Garnish with a lime wheel.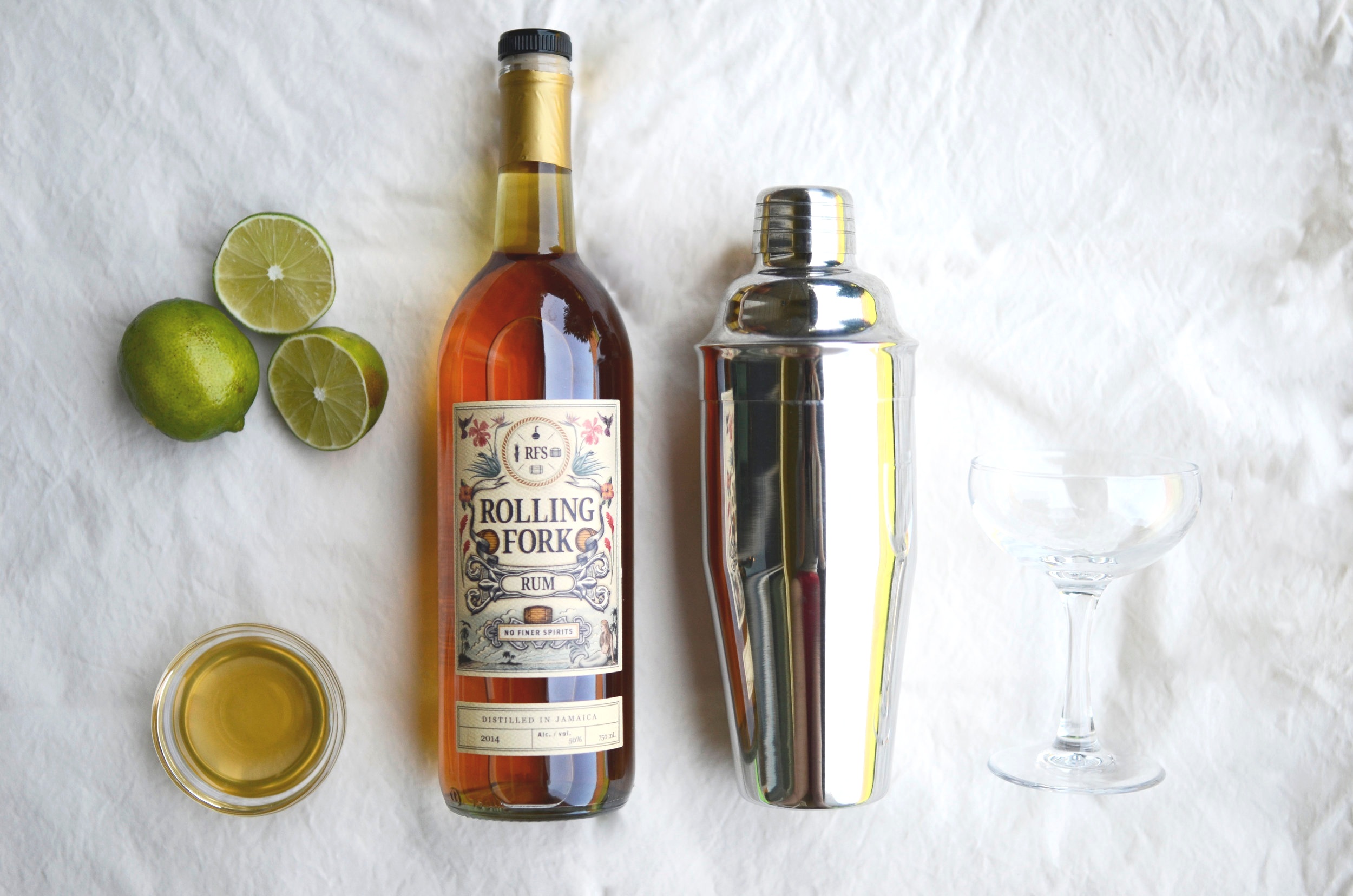 Gather ingredients & tools. You'll need lime juice, simple syrup, a shaker, and a glass. We prefer a coupe. But any other cocktail glass will do.
Add ice to shaker. Add 3 to 5 cubes to your shaker. You can also add a few cubes to chill the coupe.
Add rum to shaker. Feel free to eyeball the measurement, or stick to the rules.
Add simple syrup to shaker. Our favorite recipe makes the syrup a little richer than the norm: 2 parts water, 3 parts sugar. Bring water to boil, and then add the sugar (cane or demerara). Stir for 1 to 2 minutes. Let cool. Store any leftover syrup in fridge for 2-3 weeks.
Add lime juice to shaker. Squeeze by hand, or upgrade to a grown-up hand juicer. We like to store the juice in a cute, tiny glass bowl. Tip: reserve a thin sliver for garnishing the glass.
Shake, baby, shake. Don't hold back here. Build some upper body strength, and shake up to 30 seconds.
Strain cocktail into coupe. Hang in there. You're on the homestretch.
Enjoy the best damn daiquiri you've ever had. Garnish with the lime wedge you saved from earlier, and pretend you're on an island far away.